To be amazed by the blue sea that becomes sky, by the wind that smells like woods and pine trees. Wonder is grasping the magic that surrounds us, emotion in front of the irrational.
Delightful notes of yellow peach and hints of white flowers
Fresh, mineral notes, typical of coastal wines
Bolgheri Superiore savoury and intense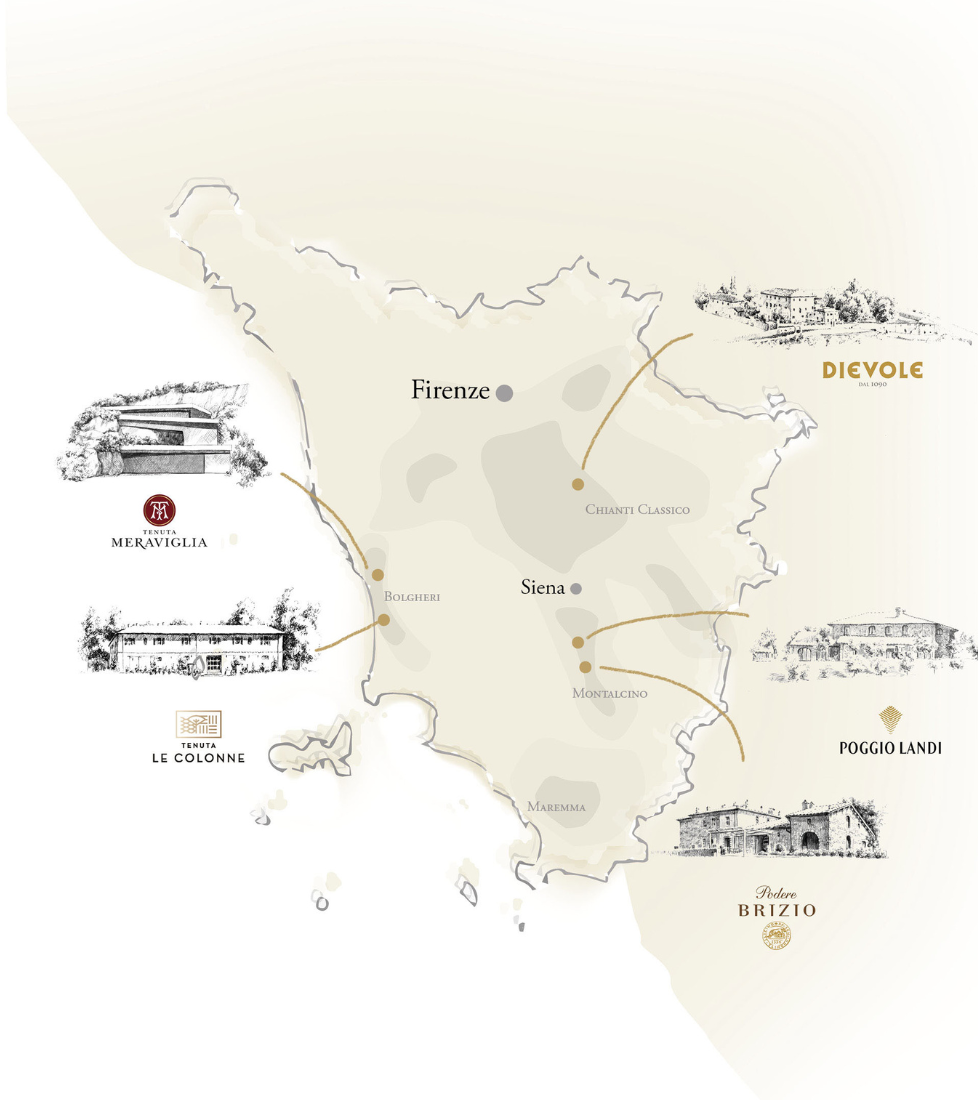 Tenuta Meraviglia
We are part of a family of wineries that in Tuscany express the best of regional viticulture, all united by the same production philosophy which isexpressed in the typicality of the different areas. Dievole (Chianti Classico), Poggio Landi and Podere Brizio (Montalcino) and in Bolgheri Tenuta Meraviglia and Tenuta Le Colonne are part of our group.